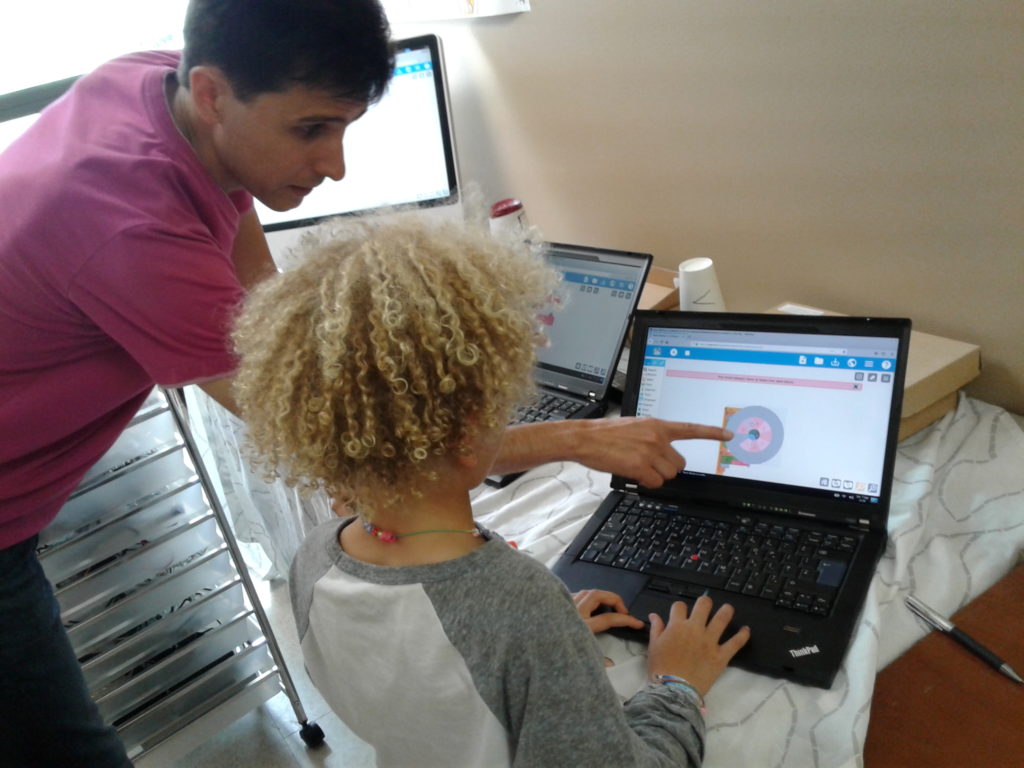 Welcome to M.A.P. Family Learning Center!
M.A.P. stands for "Music, Art, and Programming". We offer afterschool care, summer workshops, private lessons, and group classes, with an emphasis on music, art, and (computer) programming. Our offerings and approach to education and care is unique. Please follow the links below for more information on upcoming classes and other programs.
Private Lesson and Group Class Offerings
Please see our class and lesson offerings for Fall 2023.
Landscape Painting with Acrylic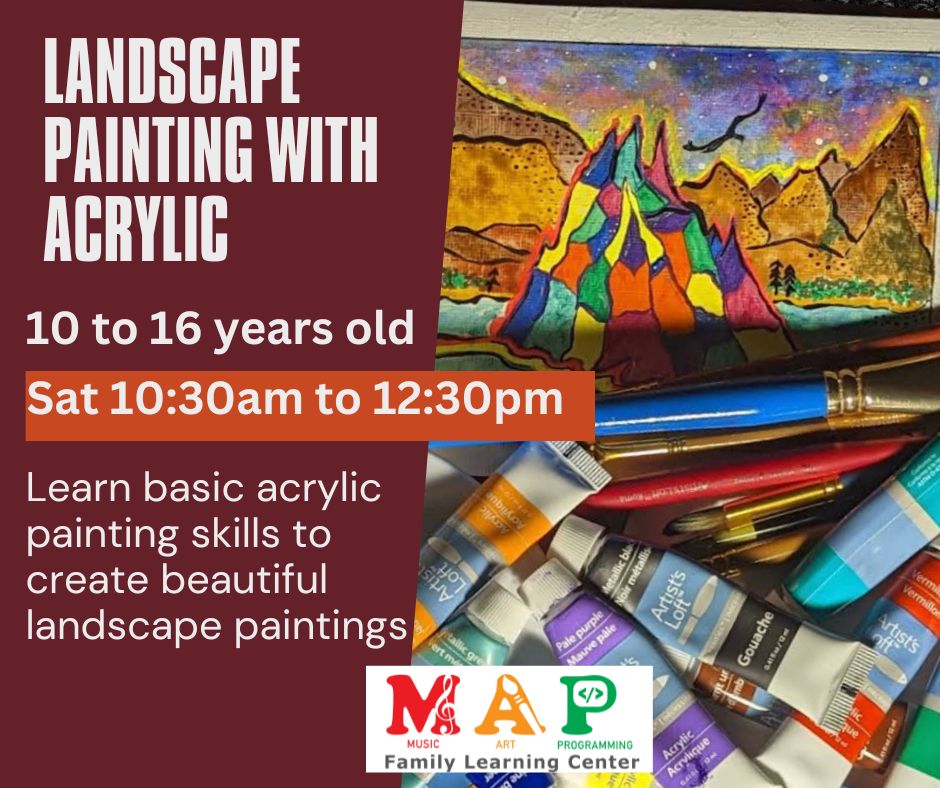 Starting Saturday, October 7, we are offering an eight-week class to learn the art of landscape painting with acrylic.
Fall Afterschool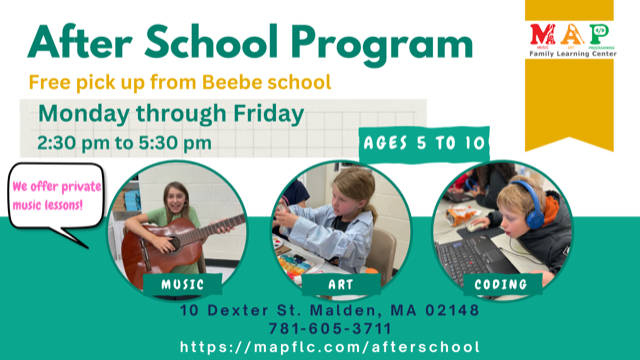 Interested in attending afterschool at our location in Malden, MA location?
---
Interested in learning music and programming together?
Looking for classes in Music+Code? Please see our lesson plans that utilize Music Blocks to teach programming to youth as young as 2nd grade.
Looking for online music+code classes? Please see our class and lesson offerings for more details.
Questions about MAP and our family?