Note: The schedule below has been updated on 9/24/2023. It reflects the 2023 early fall schedule. Please check here again from time to time to stay up-to-date with the most recent class and lesson offerings.
MAP Afterschool
High-quality learning during after school out-of-school time. Learn music, art, and programming from warm, knowledgeable, and experienced teachers for only $16/hour ($14/hour at the sibling rate).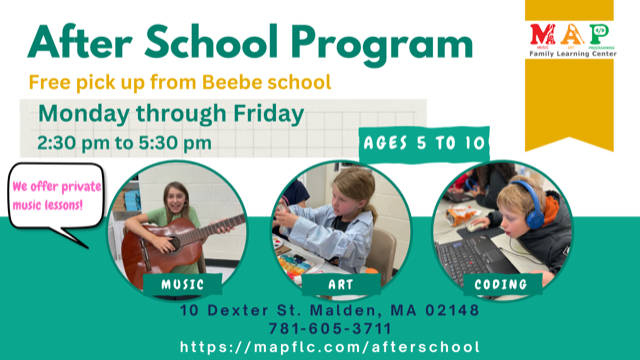 In-person learning, located across from Beebe School in Malden, MA at 10 Dexter St. (Beebe School pickup available)
All levels and abilities welcome.
Classes start Tuesday, September 6.
Now accepting students ages 5-10.
Group Art Classes
Landscape Painting with Acrylic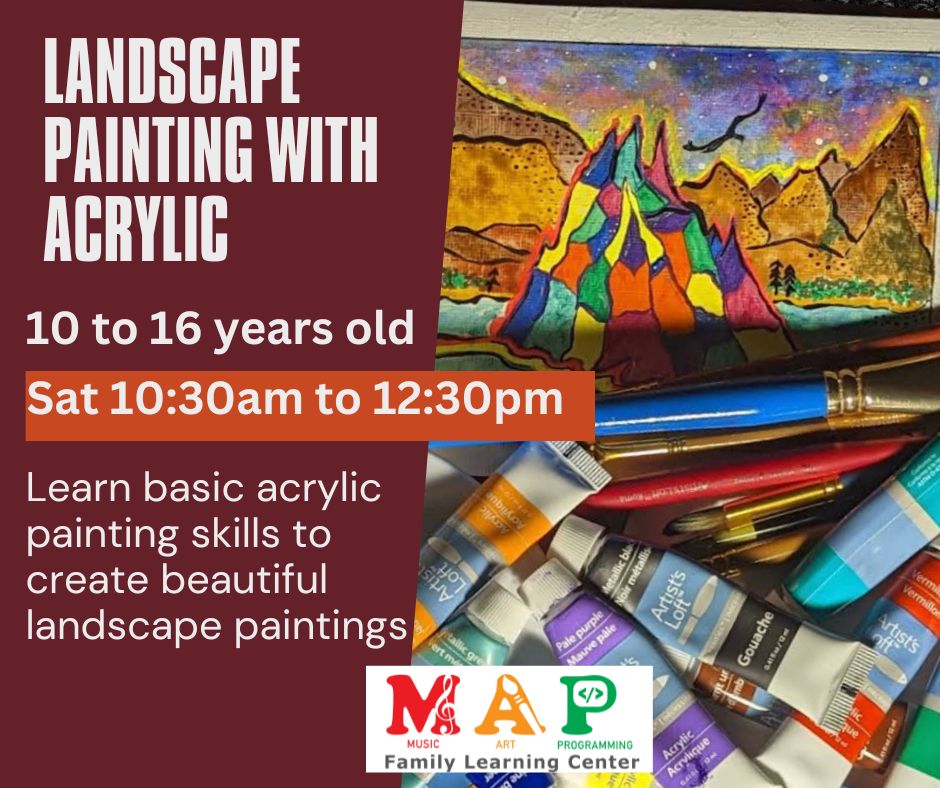 Starting Saturday, October 7, we are offering an eight-week class to learn the art of landscape painting with acrylic.
Group Music+Code Classes
Currently the only offerings for group music+code classes are through MAP Afterschool or part of advanced ongoing classes. Please contact Devin via info@mapflc.com to propose times for future beginner classes.
Private Lessons (Online or In Person)
Note: All private lessons are available either online or in person at our Malden, MA location (10 Dexter St. STE 1, Malden, MA 02148). Private lessons are appropriate for any age (children, adults, adolescence, and seniors).
Lessons in guitar or music+code
For guitar lessons with Devin Ulibarri, please go to https://online.mapflc.com/product/private-lessons-with-mr-devin/ to learn more and schedule classes.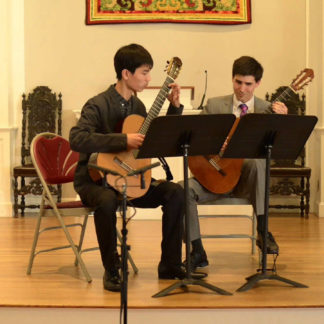 Lessons in art
For art lessons with Chie Yasuda, please go to https://online.mapflc.com/product/art-lessons-with-chie-yasuda/ to learn more and schedule classes.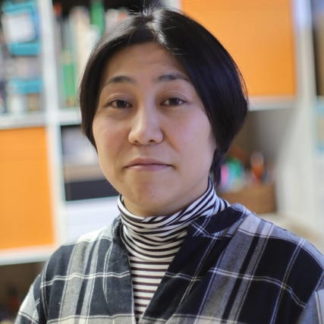 Lessons in piano, flute, and more
Now taking lessons on Thursday, Friday, and Saturday mornings until 12:30pm, Anabel Gil Diaz teaches piano, flute, and more. If you are new to MAP and would like to do a trial lesson, please email info@mapflc.com and let us know your schedule.